Financial guidance to help you succeed
A&L Accounting Services combines years of financial, accounting and business expertise with a personalized service to help you grow. Our certified experts will help you achieve your financial goals while providing you with efficient and high-quality services. We provide exceptional financial solutions to businesses of all sizes, including assurance services and financial consulting for private and public companies, as well as individuals at competitive prices.
We provide our clients more than just regular accounting and financial services. We strive to provide useful advice to help our clients achieve their goals and save the maximum amount of resources possible.
Businesses and individuals require guidance in helping their finances flourish. Our experts have experience providing services to businesses of all sizes and in a wide-array of industries, and thus can provide you with services that are tailored to your specific needs. Their expertise allows them to make all the questions that will help them provide you with outstanding solutions. Our many years in the field also allows us to understand the changing needs of our clients and provide you with proactive advice. We will help you evaluate all your options and their possible outcomes to help you select the best one for you.
Our team also has many years of experience working with individuals to help them take care of and improve their finances. We will work closely with you to understand your short and long term goals, assist with your personal and family's financial needs, and make a plan to help you reach those goals.
At A&L Accounting services we believe that being close to our clients is a top priority, therefore our staff will be available to you year-round and will work closely with you every step of the way. In addition, you can feel confident that there will be a high-degree of continuity working on your case. Our team will gain a deep knowledge of your business and will help you make the right decisions concerning audits, tax filing, corporate taxes, and payroll services, among many others.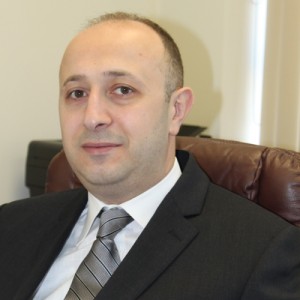 CEO and Founder of A&L Accounting Services with so many years of experience adding value and building trust with…